The Ottawa Muslim Women's Organization
CURRENT

BOARD MEMBERS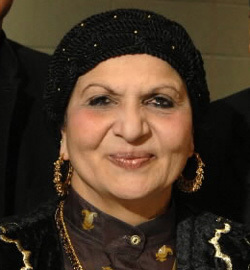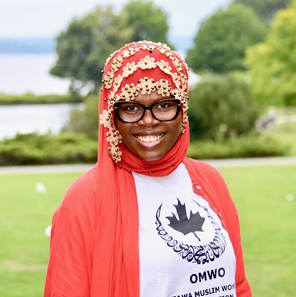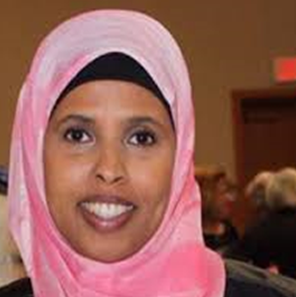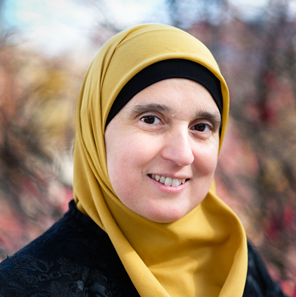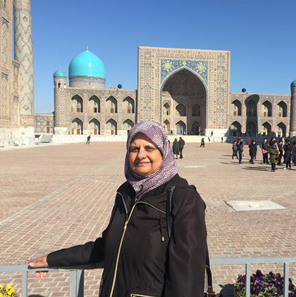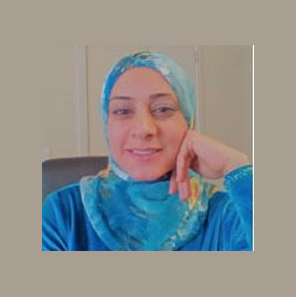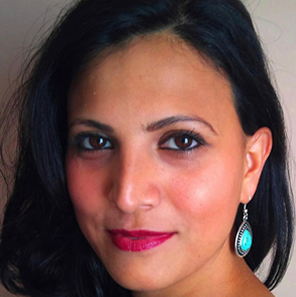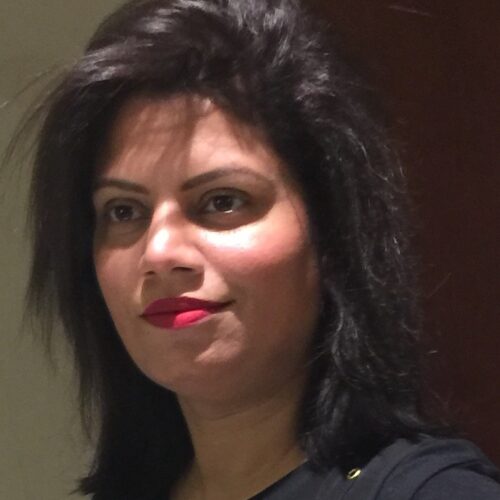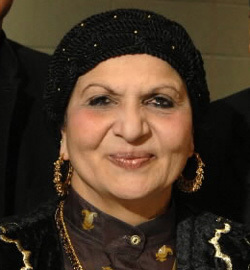 Founder and First President (India)
Nazira Naz Tareen
Nazira Naz Tareen was born in India and came to Canada in 1968. She has lived in Ottawa ever since. She graduated in the early childhood education program from Algonquin College in 1973. She was married to Dr. Farook Tareen who passed away in 2012. She is the mother of Shireen, and Omar and has three grandchildren.
Nazira is a life member of the Ottawa Muslim Association (OMA) since 1973. She volunteered as a teacher for the Sunday School in the Ottawa Mosque for 17 years from 1977 to 1994 and was the chair of the Sunday School Education Committee for one year. She joined the Ottawa Muslim Women's Auxiliary (OMWA) in 1973 and served as a Board Member and Treasurer, later as the OMWA President from 1977 to 1979, 1983 to 1984 and again from 1985 to 1986. She served as a volunteer Board of Director of OCISO – Ottawa Carleton Immigrant Services of Ottawa from 1977 to 1980. She represented OMA and co-chaired the Tent Meeting in the Ottawa Conference Centre from May 15 to June 30, 1986 with Susannah Dalfen and Carol Reesor which brought the three Abrahamic faith groups under one roof, an unprecedented collaboration of Jews, Christians and Muslims working together in unity and harmony. Read more… 
Nazira served as a trustee of the OMA Council of Trust from 1990 to 1992 and 1998 to 2002. She served as the Chair of the OMA Council of Trust in 2001. She is a member of the Christian Muslim Dialogue Group since 1990 and has been a volunteer in the Annual Tulipathon Charity Walk along Dow's Lake since May 2000. From 1975 to 2015, she introduced Islam to grade 11 students in Roman Catholic high schools (after 40 years, our respected Imam Dr. Zijad Delic has taken over this responsibility). She has introduced Islam at several schools, churches, temples, and organizations.   
Nazira supports different charitable organizations like Multifaith Housing Initiative, Human Concern International, the Ottawa Food Bank and the Sadaqa Food Bank. After the attacks in New York on September 11, 2001, she organized A Prayer for Peace offered by an Imam, two Rabbis and Priests. The Interfaith Prayer has been a monthly event ever since. With the help from the former Ottawa-West member of parliament, Marlene Catterall, the former Prime Minister Jean Chrétien came to the Ottawa Mosque on Friday September 21, 2001 to announce on national television that Muslims should be protected. That was the first time a Canadian Prime Minister came to the Ottawa Mosque and addressed the Friday congregation. 
The Ottawa Muslim Women's Organization was founded on September 30, 2001 after 9/11 to build bridges of understanding between the diverse communities in Ottawa. Nazira served as the OMWO President from 2001 to 2008, and again from 2015 to 2019. The Festival of Friendship (FOF) annual dinner was started by Nazira in April 2002, as a fundraising gala for the OMWO. It is a highly popular and well attended event among the diverse Ottawa community. Nazira has helped refugees from different parts of the world such as The Boat People refugees from Vietnam, refugees from Bosnia, Somalia, Kosovo, Palestine, Syria, Pakistan, and Yemen.  
Nazira stepped down as OMWO President on September 30, 2019 (and Dr. Sahada Alolo took over as the 5th President of the organization). Nazira is a board member of the organization and very active within the Ottawa community.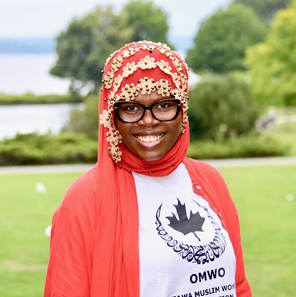 President (Ghana)
Dr. Sahada Alolo
Sahada is the Manager of Community Engagement at Multifaith Housing Initiative (MHI), where she serves as a liaison between MHI and the 70+ different faith communities that are members of MHI. She is the co-chair of the Community Equity Council of the Ottawa Police and an Executive member of the African Canadian Association of Ottawa.
Sahada holds a master's degree in human service specializing in nonprofit management, and a doctorate in educational leadership.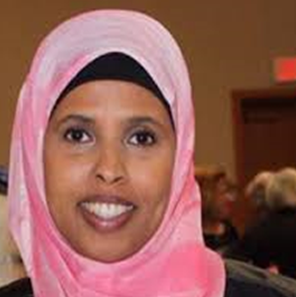 Vice President (Somalia)
Ayan Dualeh
Ayan is a social entrepreneur and a graduate of Carleton University. She has dedicated much of her working life to finding solutions to Ottawa's most pressing social issues by creating spaces that allow marginalized people to thrive and realize their potential. She is the founder of Gateways to Success, Women's Power Lunch, The New Entrepreneurs of Ottawa Networking (NEON), and Test of Africa Festival.
Ayan is most known for being the founder of the Harmony Iftar Dinner, a staple for most Ottawans' social calendar. She is the president of Samawada, a community bridge-building organization. She also sits on the board of Young Voices Canada and is on the advisory committee for the Canadian Institutes of Health Research Strategic Planning Project.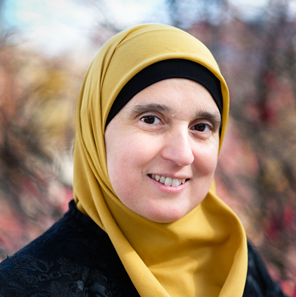 Secretary (Tunisia)
Dr. Monia Mazigh
Monia is an author, an academic, and a human rights activist. She has authored a memoir called Hope and Despair, published in 2008, narrating the ordeal lived by her husband detained by the American authorities, deported, imprisoned, and tortured in Syria for over a year. In 2014, her novel Mirrors and Mirages was published in English by the House of Anansi. It was shortlisted for the City of Ottawa Book award. Her second novel about the Arab Spring, Hope Has Two Daughters, was published in 2017 by the House of Anansi. In January 2020, Monia published her third novel, called Farida.
Monia is very involved in her community. She sits on the board of several non-for-profit organizations, among others: The Canadians for Justice and Peace in the Middle East and the Rideau Institute. She is also a member of the International Advisory Council of the Institute for Canadian Citizenship.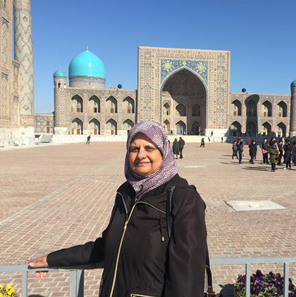 Treasurer (Uganda)
Hamida Khanani
Hamida and her family came to England, Britain as refugees from Uganda, East Africa, in 1972 (during the Idi Amin era). They immigrated to Canada in 1975 to join the rest of their family.
Hamida provided dedicated service to Bell Canada as an Engineer Associate for 33 years (1977 to 2010). Upon retirement, she has been devoting her time and attention to new refugees in Ottawa, Sadaqa Food Bank, and other community services. She also serves as joint treasurer for the seniors' group at Jami Omar and helps organize social activities for the seniors.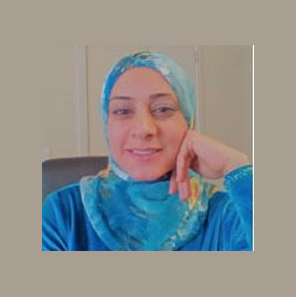 Joint Treasurer (Lebanon)
May Jebara
May is a representative of OMWO on the Muslim Coordinating Council of the National Capital Region. She is a public servant with the Government of Canada.
May is a resident relations volunteer with the Multifaith Housing Initiative (MHI) and has been successful in providing and maintaining support for the tenants, especially during difficult times. In the past, she has been involved with Half Moon Bay Association, Oxfam Canada, Ottawa Network for Education, Sadaqa Food Bank, and Ottawa International Airport, and the Canadian Children's Museum of History.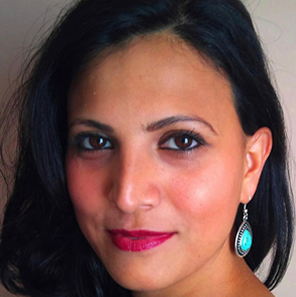 Joint Secretary (Turkey)
Nevin Bayatli
Nevin is an elementary school teacher in Ottawa. She teaches math, language arts and kindergarten. She applies a holistic approach in her teaching and takes pride in helping to raise future leaders.
Nevin believes in the collective power of Muslim women in building a bridge with multifaith people and people of no faith and working together towards social justice. That is why she dedicates her time to helping the community in the ways that she can.
Nevin likes to cook traditional Turkish cuisines and share them with her family and friends in her free time. She is known for making excellent lentil kofta, Turkish pie, and bread.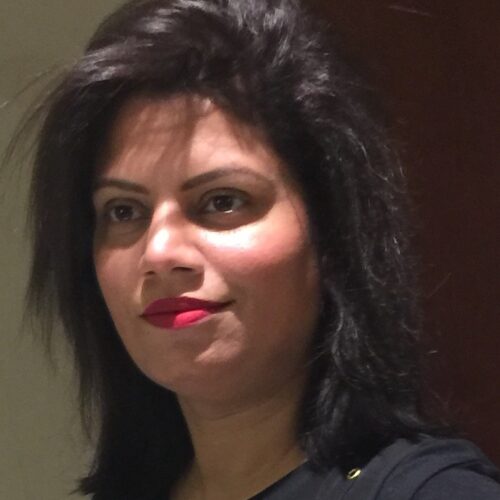 Communication (Pakistan)
Uzma Khan
Uzma Khan, the vice-president for the Nepean Provincial Liberal Association and the President of Canada Pakistan Affiliated Chambers of Trade, is passionate about advocating for women, children, and multiculturalism by inclusion and diversity in different spaces. She founded the Women of Wisdom Circle that creates a safe space for women to have uncomfortable conversations, holds self-improvement workshops, and holds an advisory role in the World Multicultural Festival and Canadian Education School. Her most rewarding impact thus far is bringing both Muslim and non-Muslim women from different communities together. She holds an MBA in Marketing and has worked with leading universities worldwide and volunteered with various organizations by creating a significant influence in their planning, day-to-day operations, and supervising fundraising events.
During the last year of the covid-19 pandemic, she worked tirelessly for small businesses owned by south Asian communities by conducting dialogues about surviving the pandemic and difficulties in business and income tax matters. Her outstanding work has seen her receive a nomination for Service Excellence Award – Carleton University.
Under her leadership, Canada Pakistan-affiliated Chambers of Trade earned a nomination for Ottawa Faces Awards for Best not-for Profit organization. Additionally, she has received the Multicultural Festival award for her outstanding volunteer work, became Champion at World Skills Employment Center's Champion & Protégés program, and is a silver medalist. Uzma Khan has been the voice for small businesses, especially during the past year, through actively raising funds and donations to support the less fortunate, homeless people, and women's shelters. Overall, Uzma Khan strongly believes that service and community building are crucial to see the necessary change globally and continue to sit on numerous boards and platforms to show support and push for her plan.